Texas Department of Public Safety troopers charged a Houston man with human smuggling following a high-speed pursuit in Uvalde County. Police later confirmed the man to be a member of the Pyro Bloods gang.
A Texas DPS trooper assigned to the border region under Governor Greg Abbott's Operation Lone Star border security initiative on the morning of January 22 attempted to stop a vehicle for a traffic violation. The driver initially pulled over but then drove back on the highway and sped away.
The DPS trooper pursued the vehicle as the driver reached speeds of up to 115 mph, according to information provided to Breitbart by DPS officials. The pursuit eventually reached the city of Uvalde, Texas, and sped through city commercial and residential streets at speeds of up to 60 mph.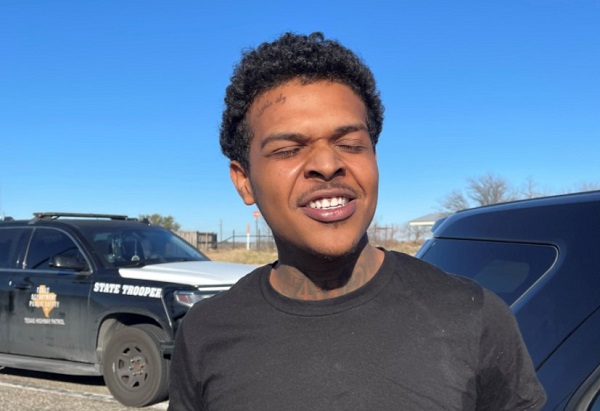 Tyler Markel Washington faces human smuggling charges in Uvalde County. (Texas Department of Public Safety)
The video shows the driver running stop signs and ignoring traffic lights. At one point, he nearly strikes another vehicle as he pushes his way through traffic.
A Uvalde police officer deployed a tire deflation device taking out the vehicle's two front tires. The driver then brought the vehicle to a stop.
The DPS trooper carries out a felony traffic stop procedure and safely gets the driver into custody. Other officers then arrest the front-seat passenger.
A search of the vehicle led to the discovery of three migrants in the rear seat of the sedan. Police officers opened the trunk and found three more migrants in the trunk.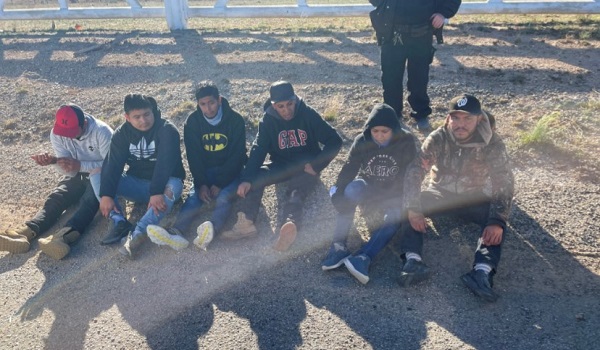 Texas Department of Public Safety
Most of the six migrants wore dark or camouflaged clothing. It is possible the smuggler had picked the migrants up after they marched around an interior immigration checkpoint south of Uvalde.
The trooper arrested the driver, identified as Houston resident Tyler Markel Washington. He faces charges of human smuggling and evading arrest. The DPS Criminal Investigations Division confirmed Washington as a member of the Houston Pyro Bloods gang.
The passenger, Pasadena resident Jamail Williams-Thompson, also faces charges of human smuggling.
Del Rio Sector Border Patrol agents arrived and took possession of the six migrants who were all determined to be illegally present in the United States. DPS officials did not disclose the migrants' nationalities.