White House Chief of Staff Ron Klain forgot that Republicans gained Senate seats in President Trump's sole midterm in office, in 2018.
President Biden on Friday formally named former COVID-19 response coordinator Jeff Zients to replace Ron Klain as White House chief of staff.
Zients, a wealthy former health care executive, is a veteran of the Obama-Biden administration and led the White House COVID-19 task force from January 2021 to April 2022. Biden offered effusive praise for Zients in a statement announcing his appointment, saying he has tackled "some of the toughest issues in government."
"When I ran for office, I promised to make government work for the American people. That's what Jeff does. A big task ahead is now implementing the laws we've gotten passed efficiently and fairly," Biden said.
Zients has held various roles in the federal government. He began his work for the Obama administration in the Office of Management and Budget. In 2013, Zients was tasked with correcting the disastrous rollout of the healthcare.gov website. From 2014 to 2017, Zients served as an assistant to the president for economic policy and director of the National Economic Council.
WHO IS BIDEN'S INCOMING CHIEF OF STAFF, JEFF ZIENTS?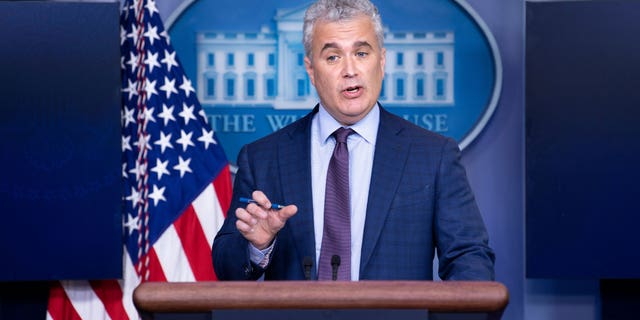 Jeff Zients, the then White House COVID-19 response czar, speaks during a press briefing at the White House where he spoke about a pause in issuing the Johnson & Johnson Janssen COVID-19 vaccine on April 13, 2021, in Washington, D.C. (BRENDAN SMIALOWSKI/AFP via Getty Images)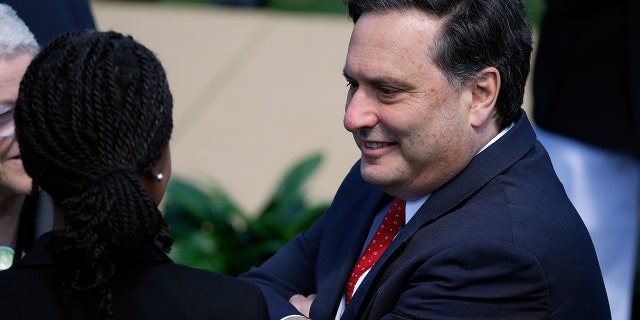 FILM: White House Chief of Staff Ron Klain joins other guests for a celebration of Justice Ketanji Brown Jackson's confirmation to the U.S. Supreme Court on the South Lawn of the White House. (Chip Somodevilla/Getty Images)
BIDEN'S INCOMING CHIEF OF STAFF SLAMMED BY LIBERALS OVER CORPORATE PAST, MASSIVE WEALTH
He went back to the private sector after leaving the Obama administration, holding a seat on Facebook's board of directors for two years.
He returned to the federal government under President Biden to lead the White House COVID-19 Response Team.
FLASHBACK: WIKIPEDIA PAGE FOR BIDEN'S INCOMING CHIEF OF STAFF WAS SCRUBBED BY DEM FIRM TO HID CORPORATE PAST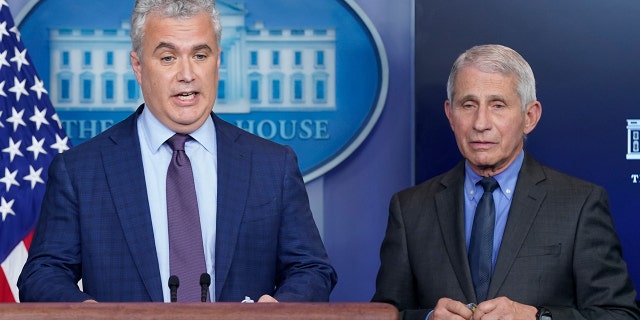 White House COVID-19 Response Coordinator Jeff Zients, left, speaks alongside Dr. Anthony Fauci, director of the National Institute of Allergy and Infectious Diseases, during a press briefing at the White House, Tuesday, April 13, 2021, in Washington. (AP Photo/Patrick Semansky)
"I'm confident that Jeff will continue Ron's example of smart, steady leadership, as we continue to work hard every day for the people we were sent here to serve," Biden said.
The president also praised his outgoing chief of staff Ron Klain, calling him a "once-in-a-generation talent with a fierce and brilliant intellect" and "a really big heart."
The White House will host an official transition event next week to thank Klain for his service and welcome Zients into his new role, the president said.