Baby Callan Clancy died in a Boston hospital three days after his mother Lindsay Clancy allegedly strangled him and his brother and sister before attempting suicide by jumping out a window.
"(Friday), at approximately 12:30 p.m., the state Office of the Chief Medical Examiner contacted Massachusetts State Police assigned to our office to report that at 11:18 a.m. (Friday), the third Clancy child was pronounced deceased at Children's Hospital in Boston," the Plymouth District Attorney's Office said in a statement to media.
He was seven months old, District Attorney Tim Cruz said during Wednesday's press conference, when the prosecutor announced he will bring criminal charges against the 32-year-old nurse for allegedly killing Cora Clancy, 5, and Dawson Clancy, 3.
The district attorney's office didn't say when – or if – new charges will be filed.
MASSACHUSETTS MOM LINDSAY CLANCY ARREST WARRANT REVEALS EIGHT COUNTS FOR ALLEGEDLY STRANGLING KIDS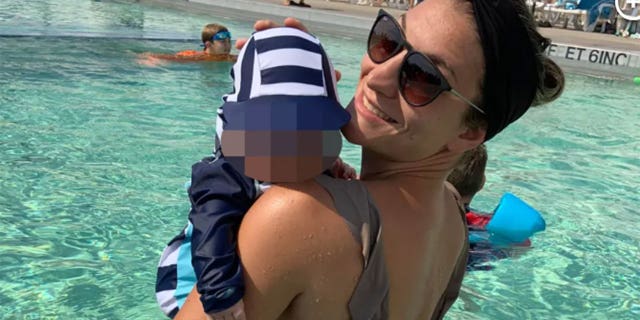 (Courtesy: Lindsay Marie Clancy/ Facebook)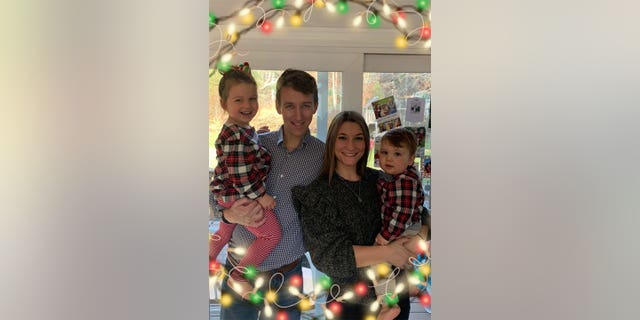 (Courtesy: Lindsay Marie Clancy/ Facebook)
Clancy is currently facing two counts of murder, three counts of strangulation or suffocation, and three counts of assault and battery with a deadly weapon, according to the arrest warrant.
Clancy's husband called 911 for medical help after his wife jumped out of a window at their Duxbury, Massachusetts home Tuesday evening.
That's when first responders found the three children "unconscious with obvious signs of trauma," Cruz said.
MASSACHUSETTS MOM ALLEGEDLY KILLED TWO OF HER KIDS, INJURED BABY BEFORE JUMPING OUT WINDOW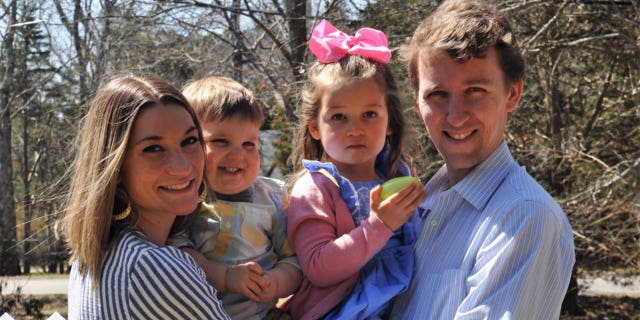 (Courtesy: Lindsay Marie Clancy/ Facebook)
There was speculation based off recent Facebook posts that Clancy suffered from postpartum depression, but Cruz declined to say if that was a contributing factor.
"In incidents like this, there are usually more questions than answers," Cruz said during Wednesday's press conference. "We aren't here to presume motives … This is an unimaginable, senseless tragedy, and it is an ongoing investigation."
The tragedy has left the community shaken, including the first responders who were on scene. Cruz alluded to the emotional toll that the scene took on everyone who was at the house that night.
A memorial full of flowers, stuffed animals, balloons and children's toys was put together by the community.
TWO CHILDREN FOUND DEAD IN MASSACHUSETTS HOME, WOMAN AND INFANT HOSPITALIZED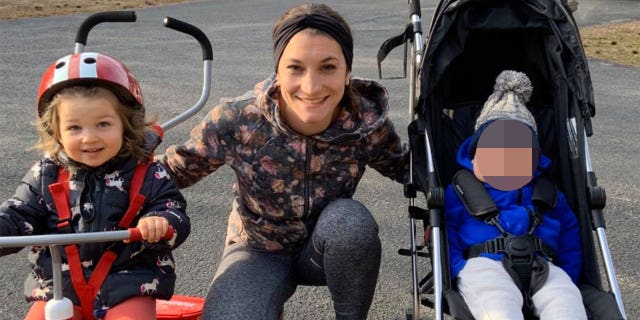 (Courtesy: Lindsay Marie Clancy/ Facebook)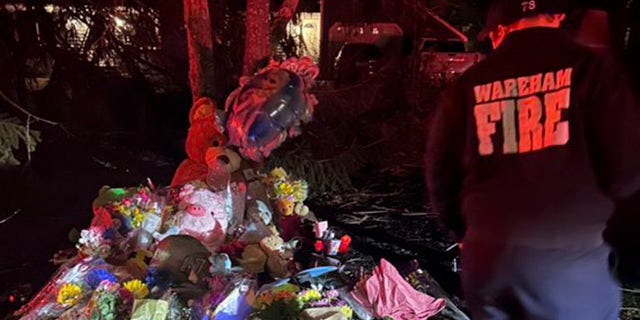 Chief John Kelley of the Wareham Fire Department attends a candlelight vigil for Cora Clancy, 5, and Dawson Clancy, 3, as the community sends prayers and support to the Clancy family on Jan. 26, 2023. (Wareham Fire Department)
Duxbury Fire Chief Robert Reardon and Deputy Chief Brian Monahan issued a joint statement that urged responders to reach out if they're having trouble coping.
"Tragedies like these are always difficult to comprehend and process," they said. "We are all left struggling with many emotions. Please know that all public safety personnel have been offered, and will continue to be offered, needed support."