Author and podcast host and Special Forces veteran Mike Glover says he was targeted by government officials on 'Tucker Carlson Tonight.'
The founder of a veteran-led emergency prevention organization accused the FBI Tuesday of falsely labeling him a facilitator of domestic terror, adding that his family has also been targeted over their association with his group.
Former U.S. Green Beret servicemember Mike Glover, who founded American Contingency to provide disaster relief and support, told Fox News that he feels betrayed by the country he spent nearly two decades protecting after a whistleblower complaint exposed by the Rep. Jim Jordan, the current chair of the House Judiciary Committee, confirmed that his organization was targeted by the FBI and falsely designated a facilitator of domestic terror.
"It's horrible," Glover said in an interview Tuesday on "Tucker Carlson Tonight." "I'm an entrepreneur first. That is what I wanted to do after a long time of service, and it just sucks being targeted by a country. My mom was targeted. My mom's Facebook account was deleted because the FBI communicated to social media and destroyed all the social media accounts. My mom came here from Korea from meeting my military dad in the Army, and we are dealing with this. She is dealing with this. Her small beauty salon…is dealing with this."
REP JIM JORDAN: THESE ARE NOT VIOLENT DOMESTIC EXTREMISTS
Representative Jim Jordan, a Republican from Ohio, speaks during a House Select Subcommittee on the Coronavirus Pandemic hearing in Washington, DC, US, on Wednesday, March 8, 2023. (Photographer: Ting Shen/Bloomberg via Getty Images)
In a letter made public in September, Jordan said the FBI associated American Contingency with domestic terrorism, despite its own investigation proving otherwise, in an effort to "advance a misleading political agenda."
Quoting an unnamed whistleblower from inside the bureau, Jordan said the FBI investigated Glover's military records, his veteran's disability rating, and even his monthly disability benefit before ultimately determining he was not a perpetrator or instigator of domestic terror but instead a "decorated veteran of the United States" whose military record and frequent social media posts reflect his "patriotism for the United States."
However, the FBI maintained a terror designation on American Contingency despite thoroughly investigating the organization and its founder, Jordan's letter states.
"I am a retired former special ops guy, a sergeant major, have an impeccable career, have done nothing wrong, never broken any laws, and they went into my career," Glover told Fox News host Tucker Carlson. "Luckily, somebody in the FBI, likely an FBI hostage rescue guy that I worked with oversees, did a report – and said I don't know why you're looking into this guy but cease and desist."
Glover said he was suspicious he was being targeted after he was "suppressed" online and booted from various social media platforms.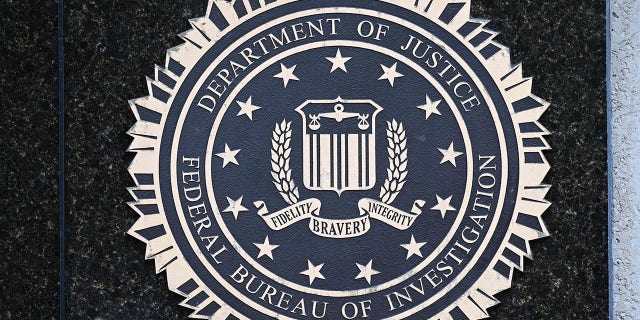 The seal of the Federal Bureau of Investigation is seen outside of its headquarters in Washington, DC on August 15, 2022. (MANDEL NGAN/AFP via Getty Images)
"It is something that I thought was a rumor, because I was getting suppressed and deleted, canceled off of every social media platform. But it wasn't. It was something that was true," he said, crediting the whistleblower for speaking out on his behalf.
Glover, who hosts the "Black Rifle Coffee Podcast," said he believes he is a victim of the DOJ's effort to target political ideologies with which they disagree, adding that their "tactics" eerily resemble those used in the war on terror, which he witnessed firsthand during his time overseas.
"If we are talking about subversion, sabotage, if we're looking at government entities going for citizens, these are the first precursors to operational prepare the environment. We call it 'shaping the environment.' I don't like seeing it as somebody who served a very long time, who wants to live in peace," he said.
CLICK HERE TO GET THE FOX NEWS APP
When contacted for a response in September, the FBI told Fox News, "We have no comment on any specific groups or individuals. However, the FBI does not and cannot designate domestic terrorist organizations. The FBI can never open an investigation based solely on protected First Amendment activity."
"We cannot and do not investigate ideology," the FBI statement continued. "We focus on individuals who commit or intend to commit violence and criminal activity that constitutes a federal crime or poses a threat to national security. The FBI's mission is to protect the American people and uphold the Constitution. One does not come at the expense of the other."