Two new special prosecutors were appointed to Alec Baldwin's fatal "Rust" movie shooting case Wednesday.
New Mexico First Judicial District Attorney Mary Carmack-Altwies announced Kari Morrissey and Jason Lewis will serve as "special prosecutors."
"Morrissey's and Lewis' extensive experience and trial expertise will allow the state to pursue justice for Halyna Hutchins and ensure that in New Mexico everyone is held accountable under the law," Heather Brewer, spokesperson, First New Mexico Judicial District Attorney, said in a statement.
Andrea Reeb, the special prosecutor previously assigned to the case, stepped down on March 14.
ALEC BALDWIN SLAMS PROSECUTION OVER 'IMPROPER' PUBLIC STATEMENTS, SAYS RIGHT TO FAIR TRIAL 'THREATENED'
Alec Baldwin will resume filming "Rust" in the spring in Montana at Yellowstone Filming Ranch. (Santa Fe County Sheriffs Department)
In addition, Carmack-Altwies will step aside from prosecuting the case to "focus on the broader public safety needs in New Mexico's First Judicial District."
ALEC BALDWIN HIT WITH NEW 'RUST' LAWSUIT BY THREE CREW MEMBERS WHO SUFFERED 'BLAST INJURIES'
"Carmack-Altwies will continue her record of prosecuting drunken drivers, collaborating with local law enforcement, increasing diversion efforts and securing convictions against the most dangerous and prolific offenders," Brewer said.
The district attorney added, "My responsibility to the people of the First Judicial District is greater than any one case, which is why I have chosen to appoint a special prosecutor in the 'Rust' case.
"Kari Morrissey and Jason Lewis will unflinchingly pursue justice in the death of Halyna Hutchins on behalf of the people of First Judicial District."
Baldwin's legal team did not immediately respond to Fox News Digital's request for comment.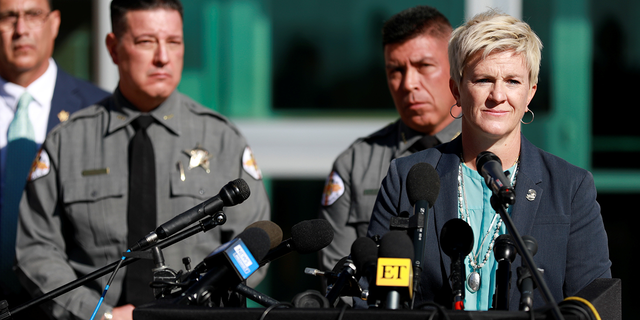 District attorney Mary Carmack-Altwies spoke at a news conference shortly after the fatal shooting. (REUTERS/Adria Malcolm)
The "30 Rock" actor was charged with two counts of involuntary manslaughter on Jan. 31 in connection to the death of Halyna Hutchins. He pleaded not guilty last month.
Hutchins was killed on the New Mexico set of the Western film, and director Joel Souza was wounded by a bullet when live ammunition was accidentally loaded into a weapon fired by Baldwin while rehearsing a scene in a church on Oct. 21, 2021. Baldwin has since denied he pulled the trigger of the gun that killed Hutchins.
ALEC BALDWIN SCORES WIN IN 'RUST' FATAL SHOOTING CASE AS DA DROPS FIREARM ENHANCEMENT
Armorer Hannah Gutierrez-Reed was charged with two counts of involuntary manslaughter in the shooting death of Hutchins. Assistant director David Halls was also charged, but pleaded guilty to negligent use of a deadly weapon.
Despite Reeb stepping down from the case earlier this month, Baldwin's legal team argued Alec's constitutional rights had already been violated.
Luke Nikas specifically called out the prosecution for including a firearm enhancement in the original charges, making "improper" public statements and Reeb's "principal role" in the investigation along with the prosecution.
The prosecution made a handful of statements to the media throughout the case, most notably after Baldwin filed a motion to disqualify Reeb and after the DA chose to drop the firearm enhancement.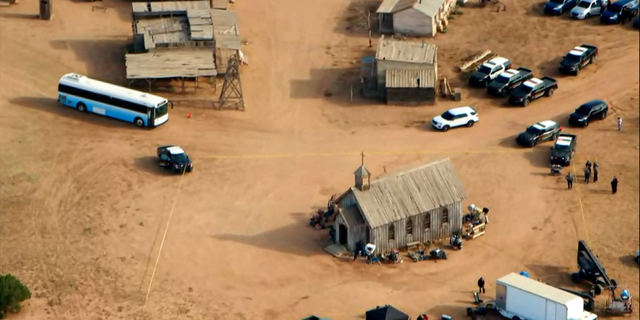 Alec Baldwin fatally shot cinematographer Halyna Hutchins and injured director Joel Souza on the set of "Rust." (Reuters)
A spokesperson for the DA told media after the motion was filed that Baldwin's legal team could "use whatever tactics they want to distract from the fact that Halyna Hutchins died because of gross negligence and reckless disregard for the safety on the 'Rust' film set."
Baldwin's lawyers argued the statement gave an "opinion on the guilt or innocence" of the actor.
CLICK HERE TO SIGN UP FOR THE ENTERTAINMENT NEWSLETTER
The DA claimed Baldwin's decision to skip firearms trainings, lack of safety meetings on set and negligent handling of the gun show he acted in a way that endangered others.
If Baldwin and Gutierrez-Reed are convicted, they each face up to 18 months in prison.
"Rust" found a new production location and is moving from its previous New Mexico backdrop to the Yellowstone Film Ranch in Montana this spring.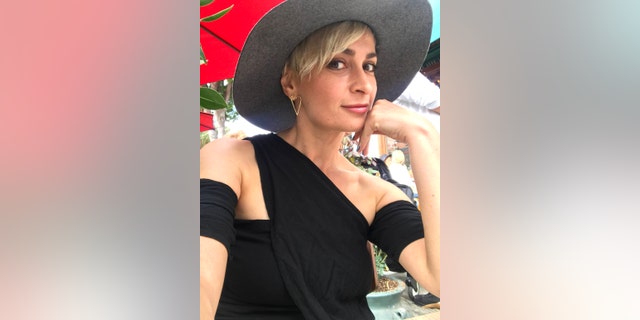 Halyna Hutchins died on the set of "Rust" in October 2021 by a gun Alec Baldwin was holding. (Panish Shea Boyle Ravipudi LLP)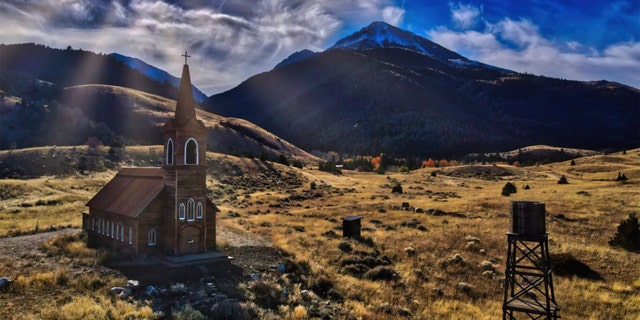 Alec Baldwin's 'Rust' movie production found a new home at the Yellowstone Film Ranch in Montana, which features an eerily similar church to the one in which cinematographer Halyna Hutchins was shot and killed in New Mexico. (Yellowstone Film Ranch/MEGA)
"The dedication and passion of the entire "Rust" production team to honor Halyna's vision has deeply moved us," Yellowstone Film Ranch co-founders Richard Gray, Carter Boehm and Colin Davis said in a joint statement.
"We've learned so much about Halyna as a friend and colleague, the depth of her artistry, and the lasting impact she had on so many. We are honored to play a role in the realization of her vision and to carry forward her inspiring legacy through championing this film."
CLICK HERE TO GET THE FOX NEWS APP
Yellowstone Film Ranch was the filming location for the Nicolas Cage cowboy movie, "The Old Way."
The movie made headlines in October 2021 when "Rust" armorer Hannah Gutierrez-Reedwas reportedly involved in an incident that led to Cage walking off set.
Melina Spadone, attorney for Rust Movie Productions, LLC, confirmed to Fox News Digital that the project will include "on-set safety supervisors and union crew members, and will bar any use of working weapons or any ammunition."
Live ammunition was reportedly prohibited from the "Rust" movie set. The Motion Picture Association has actively campaigned for updated firearm safety requirements.