Jane Fonda blamed men – and racism – for climate change during a conversation at this year's Cannes Film Festival, arguing that without the patriarchy, the crisis allegedly of epic proportions would cease to exist.
"This is serious," she said Saturday. "We've got about seven, eight years to cut ourselves in half of what we use of fossil fuels, and unfortunately, the people that have the least responsibility for it are hit the hardest — Global South, people on islands, poor people of color. It is a tragedy that we have to absolutely stop. We have to arrest and jail those men — they're all men [behind this]."
JANE FONDA WALKS BACK 'MURDER' COMMENT ABOUT PRO-LIFERS AFTER GETTING TORCHED ONLINE: 'OBVIOUSLY MADE IN JEST'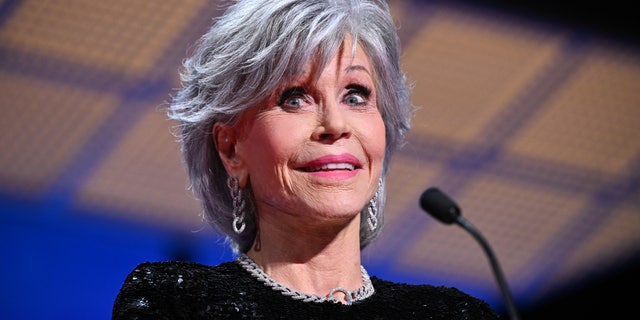 Jane Fonda during the closing ceremony during the 76th annual Cannes Film Festival at Palais des Festivals on May 27, 2023, in Cannes, France. (Photo by Stephane Cardinale – Corbis/Corbis via Getty Images)
She continued, answering a question from one of the audience members when she delved into her claims that the climate crisis couldn't exist without the perfect conditions.
"It's good for us all to realize, there would be no climate crisis if there was no racism. There would be no climate crisis if there was no patriarchy. A mindset that sees things in a hierarchical way. White men are the things that matter and then everything else [is] at the bottom."
JANE FONDA REVISITS 'HANOI JANE' SCANDAL: 'IT'S JUST HORRIBLE FOR ME TO THINK OF THAT'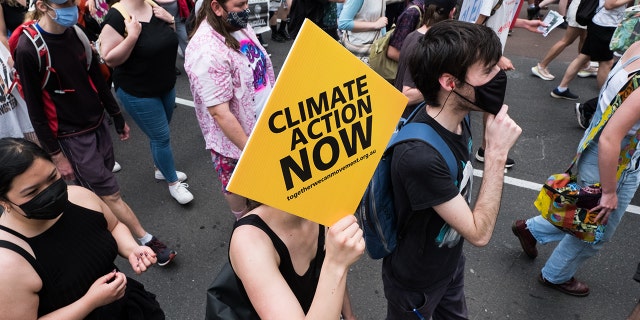 Climate change protestors are seen marching and changing as they carry placards on November 06, 2021, in Melbourne, Australia. (Photo by Asanka Ratnayake/Getty Images)
The 85-year-old star and activist, who notoriously took hits from critics in the past for her Vietnam War protests that earned her the "Hanoi Jane" nickname, has remained a longstanding advocate for climate change awareness, and the platform at the Cannes Film Festival was no exception.
She spoke on activism, including what it means to denounce those she claims are responsible for climate change, saying she feels as if she is "fighting patriarchy and racism" whenever she takes a stand on the issue.
JANE FONDA, SAM WATERSTON ARRESTED FOR PROTESTING CLIMATE CHANGE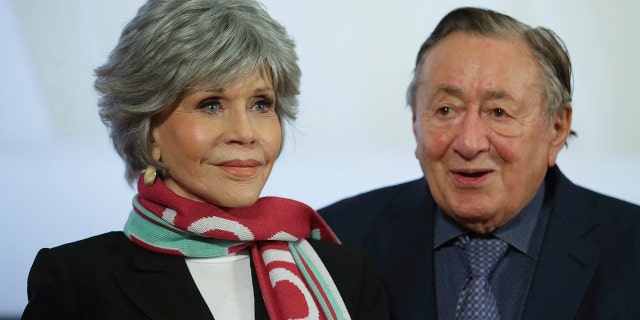 Actress Jane Fonda, left, and her host, businessman Richard Lugner, right, arrive for a news conference on the Vienna Opera Ball in Vienna, Austria, Wednesday, Feb. 15, 2023. (AP Images)
"It's important because we have to get out of the silos — feminists over here, environmentalists over here. That's what I learned when I started being an activist around the Vietnam War. The more you go down any issue, whatever it is, you realize that it's all connected. And if we solve the climate crisis, and we haven't solved those other things, we're gonna be in trouble."
Fonda's climate activism also led to her arrest, alongside "Grace and Frankie" co-star Sam Waterston during an October 2019 demonstration outside the U.S. Capitol building in Washington, D.C.