EXCLUSIVE – Many rank-and-file Target staffers are questioning if they "belong" at the retailer after a disastrous rollout of LGBTQ Pride month merchandising has left staffers on both sides of the issue peeved at the company's high-powered decision makers, according to a well-placed insider.
"Our teams feel left behind. The vast majority of our team feels like decisions are being made that impact them. It doesn't matter which side you're on, you now feel like people are making decisions without our best interest," a Target insider told Fox News Digital.
"Because people have made decisions for us that put us in a very difficult position, there are a lot of folks that feel like, 'Do we belong at Target?' They question that for the first time in a long time," the insider said.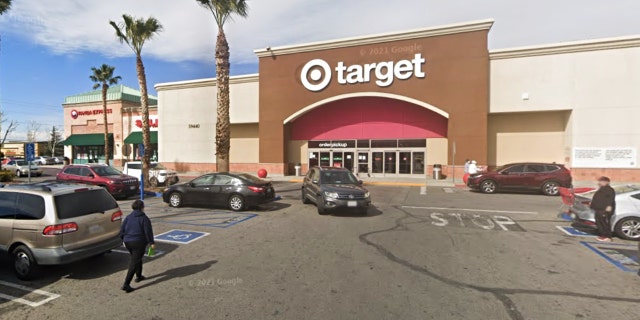 Many rank-and-file Target staffers are questioning if they "belong" at the woke retailer after recent controversies, according to a well-placed insider. (Google Maps)
TARGET CONFIRMS 'ADJUSTMENTS' TO PRIDE PLANS AFTER LGBTQ MERCHANDISE CAUSED 'THREATS' TO EMPLOYEES
Target has featured massive June Pride month displays on an annual basis, but this year's merchandise caused problems before the celebration of LGBTQ even began. Female-style swimsuits that can be used to "tuck" male genitalia made waves on social media, and then a variety of products for children and ties to a "Satanic" designer further irked critics.
The Target insider, who has spent nearly two decades at company, previously told Fox News Digital that the retail juggernaut was taking steps to avoid a "Bud Light situation" after LGBTQ Pride merchandise infuriated some customers. Target then confirmed "adjustments" were made to some in-store Pride displays with some items being removed altogether.
Target said it was tamping down the Pride merchandising to help keep employees safe, as rank-and-file staffers have been threatened and harassed because of the over-the-top displays. But now many of the same employees that Target's corporate overlords were seeking to protect feel abandoned by the company.
"Whether you're on the right, and you felt left behind in the beginning or you felt like you didn't belong, and now if you're LGTBQ you also have questions if you're welcomed anymore," the insider said. "It's the first time in our company's history that they question Target's commitment to that."
The insider, who is devastated that innocent staffers have been forced to defend the big-box store from angry customers on both sides of the issue, said employees inside Target stores have nothing to do with the decisions and protesting "will get you nowhere."
TARGET SHARES SINK FOR NINTH STRAIGHT DAY, MARKET CAP SHEDS OVER $13 BILLION AS PRIDE BACKLASH CONTINUES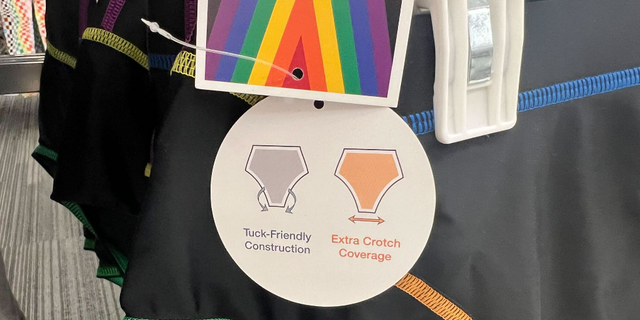 Target Pride swimsuits boasted "tuck-friendly construction" and "extra crotch coverage," presumably to accommodate male genitalia, even if they are made in an otherwise female style. (Brian Flood/Fox News)
Most rank-and-file employees were left in the dark about changes, with many not knowing the Pride sections would be moved and items would be pulled until they noticed it themselves.
"The decisions are made high above us and staffers have no say," the insider said.
The insider noted that Target CEO Brian Cornell, who famously said "woke" capitalism is "great" for their brand days before the Pride controversy erupted, doesn't have much to worry about. His predecessor, Gregg Steinhafel, received a "golden parachute" of over $60 million when he was shown the door in 2014. If Steinhafel received that much nearly a decade ago, the insider suggested Cornell would walk away with significantly more regardless of any self-inflicted controversy.